Things are going well. Had a tiny tiny spotting scare last Thursday, but all is fine. The doppler is a daily reassurance. :) Though, it's very hard to distinguish two different heartbeats in there. There are 2 heartbeats and 2 placents also making heartbeat sounds. So between those 4 things, it's hard to tell what is what!
Baby this week:
The average fetus at 15 weeks weighs 2.5 ounces and measures 4 inches—and baby's proportions are becoming even more normal, since his or her legs now outmeasure the arms.
You probably can't feel it yet, but baby's squirming a ton! (Actually, I think I CAN feel it!)
Baby might even be hiccuping in there.
Baby's making lots of progress: the joints and limbs can all move now.
Babies are the size of apples this week!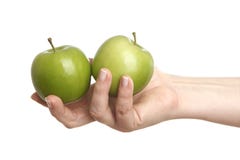 So adorable... x2
15 week bump!!